Choosing the service that's right for your family
Having helped families across the decades we are familiar with all aspects of planning a special and memorable funeral service. Whether you choose traditional or contemporary, religious or non-religious, formal or informal – or a blend of influences – we are here to take care of the practicalities. Our goal is to help and support you to look back without regret and take comfort from the way you celebrated the life of your loved one.
Who will lead the ceremony?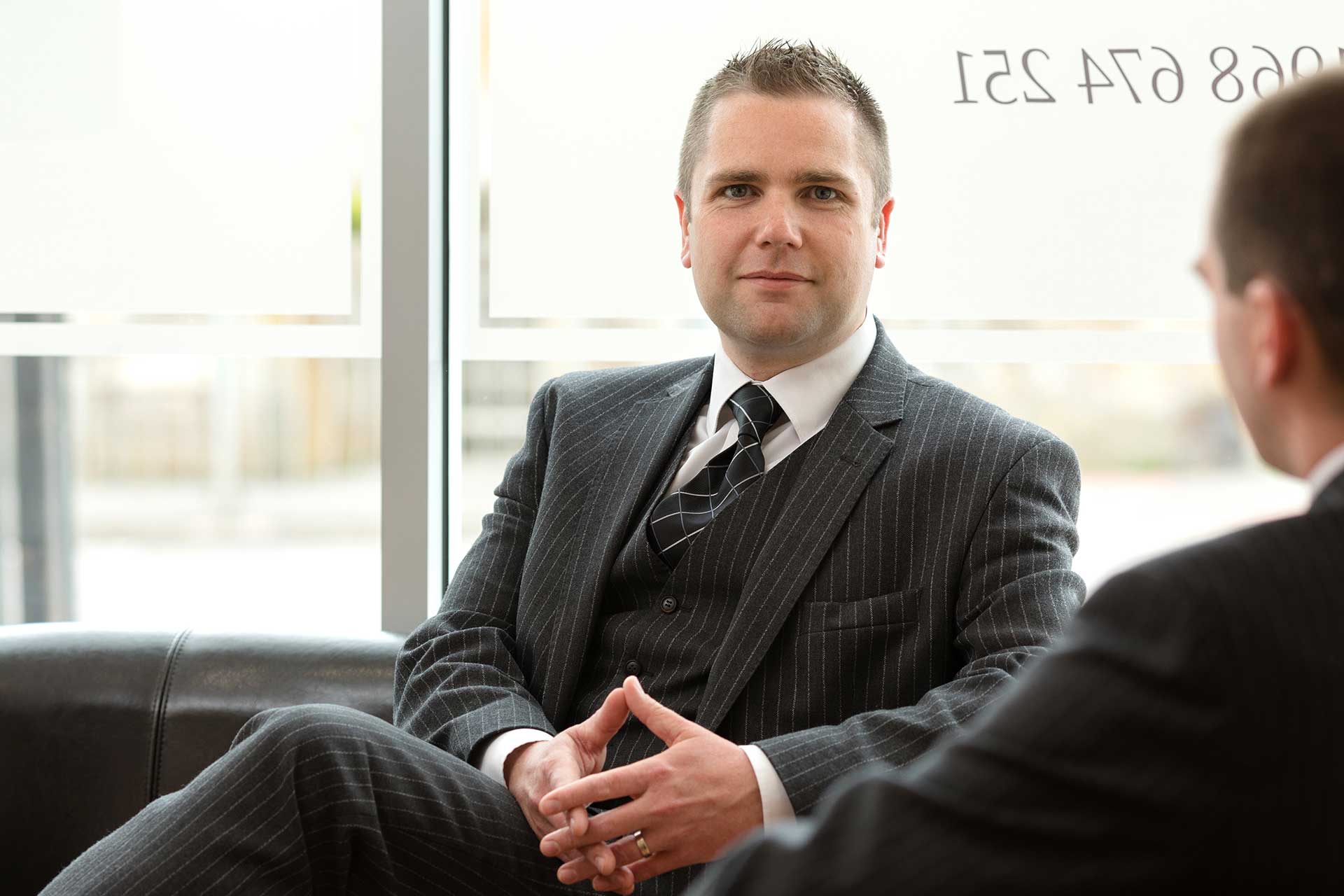 If the deceased had an active faith it will be probably be clear to you where you'd like the service to be held and who you'd like to officiate. We are also happy to liaise with local or retired clergy to find you the advice and support you require.
For many people a traditional religious service is not appropriate and there are many qualified people who will provide a dignified funeral service with your desired blend of content. We can enlist the services of a civil celebrant or those of a secular humanist. Celebrants normally command a fee which we will forward on your behalf. On the whole, clergy do not charge a fee but many will accept donations to a place of worship.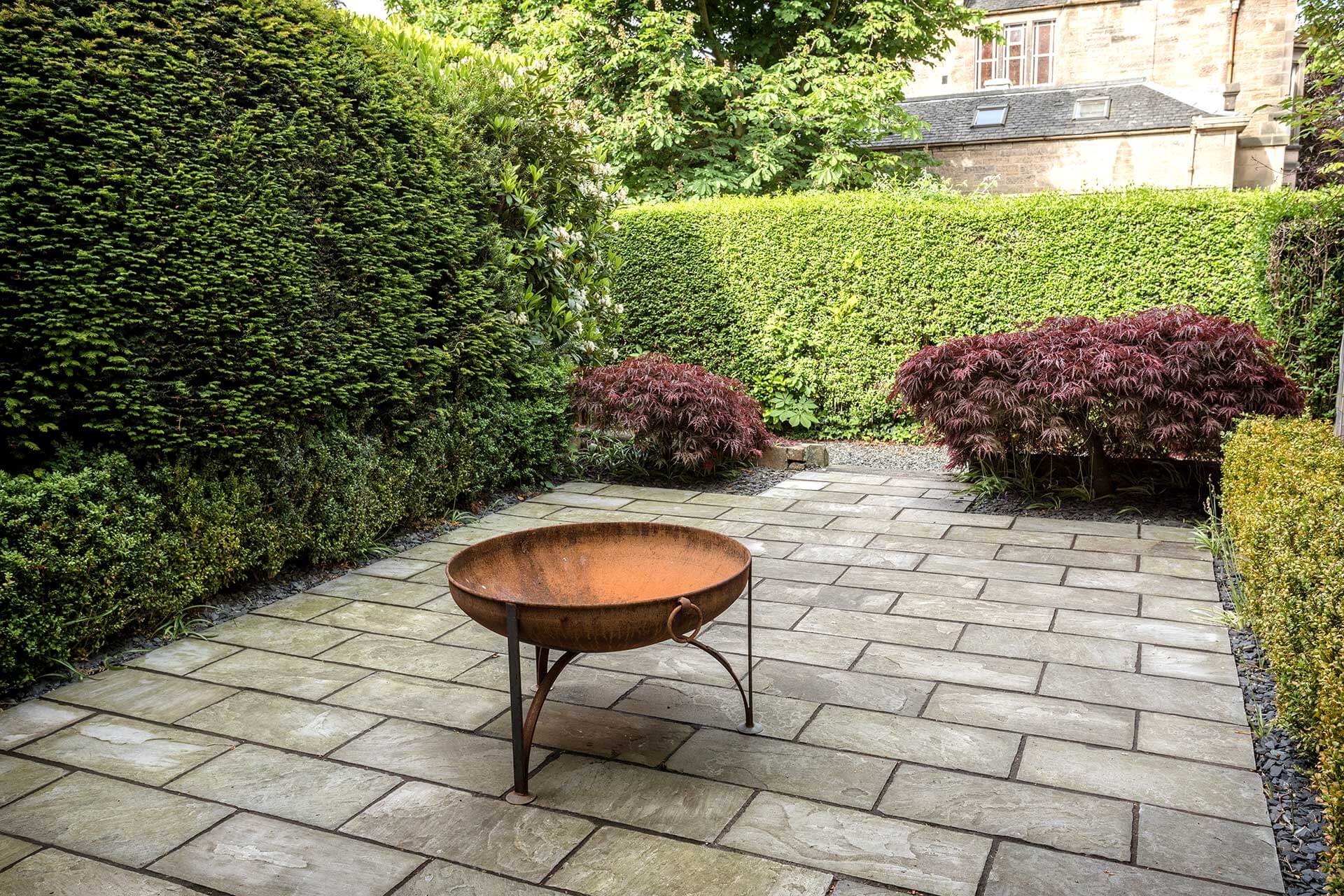 William Purves provide funeral arrangements for all world religions including Buddhism, Taoism, Christianity, Hinduism, Islam, Judaism and Sikhism. We understand that faiths, traditions, rites and beliefs are very important and there are many different ways of celebrating lives lived. Consequently, managing funerals can vary significantly and we are able to draw on our considerable experience across this spectrum.
Roles for family and friends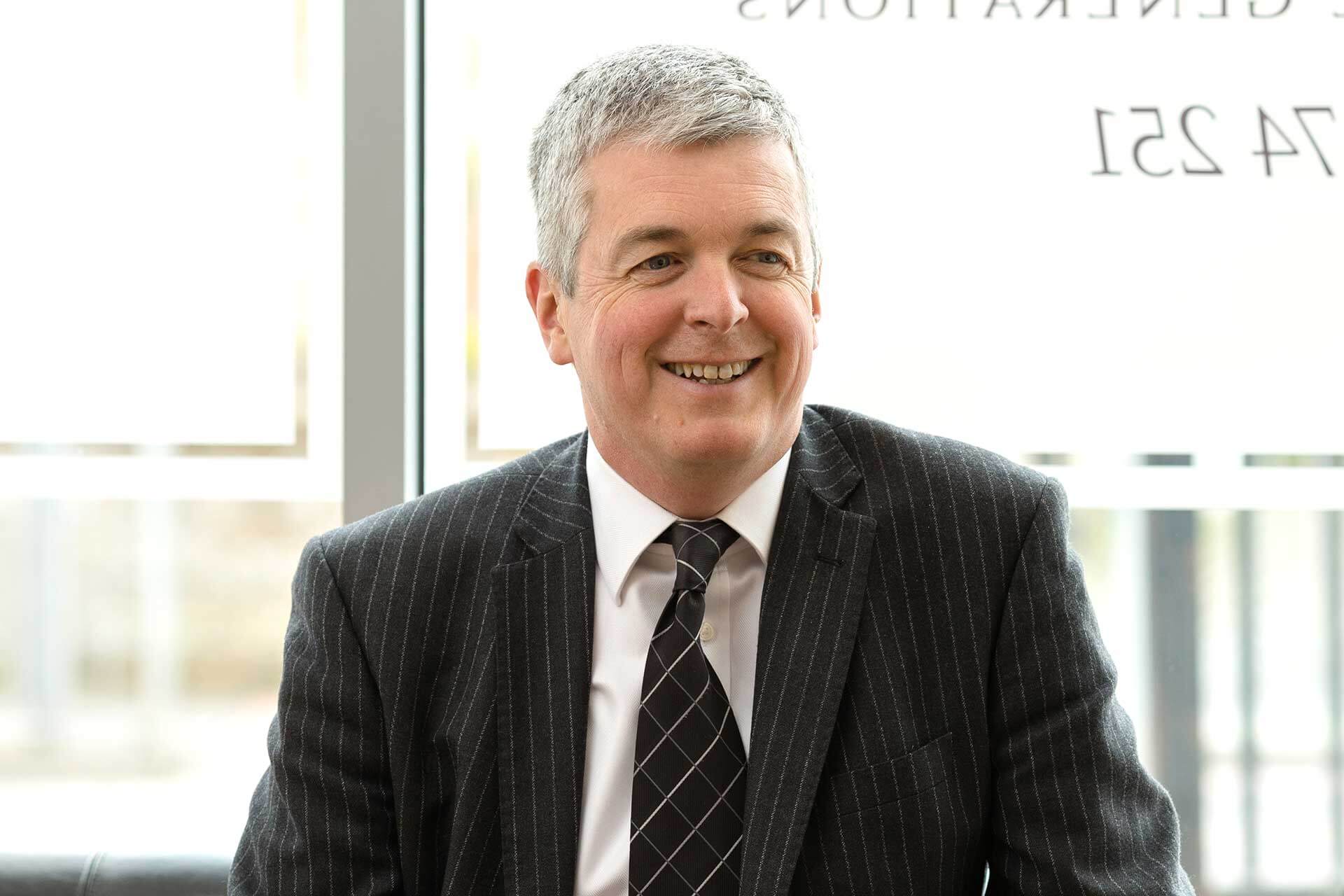 You may wish to include other special people in the ceremony such as relatives or friends or others such as employers, colleagues or teachers, by asking them to deliver a reading or compose the eulogy, a tribute to the life of your loved one. Readings can also include poems or favourite passages from books as well as religious readings.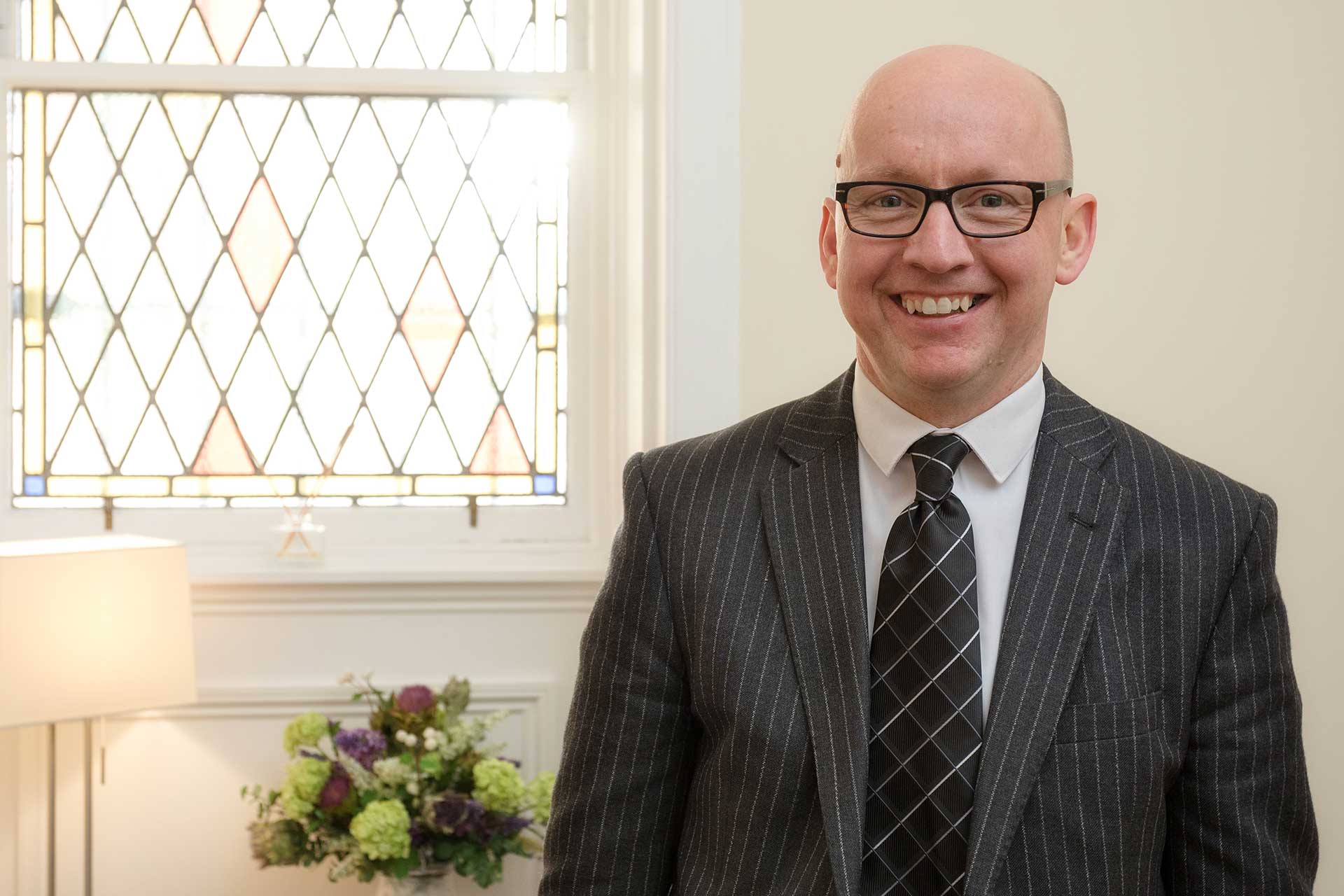 From the most extravagant events to the simplest send-offs we can assist with unusual requests as well as the conventional. Here's some some examples.
Service sheets or tributes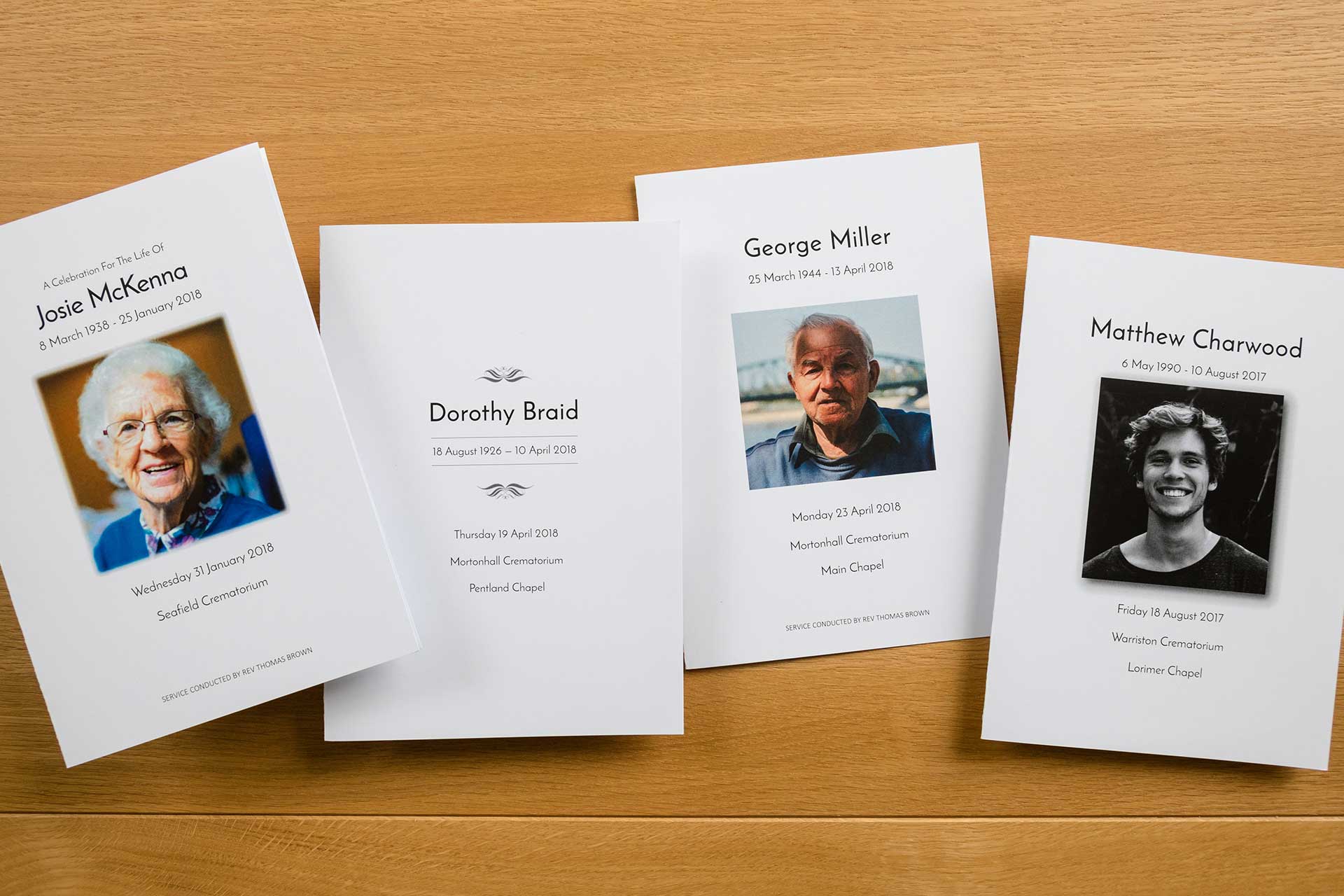 William Purves can also provide service sheets or tributes, usually 4, 8 or 12 page A5 booklets, that provide a running order, names of key contributors as well as words from hymns, songs or readings. It can also include photos of your loved one.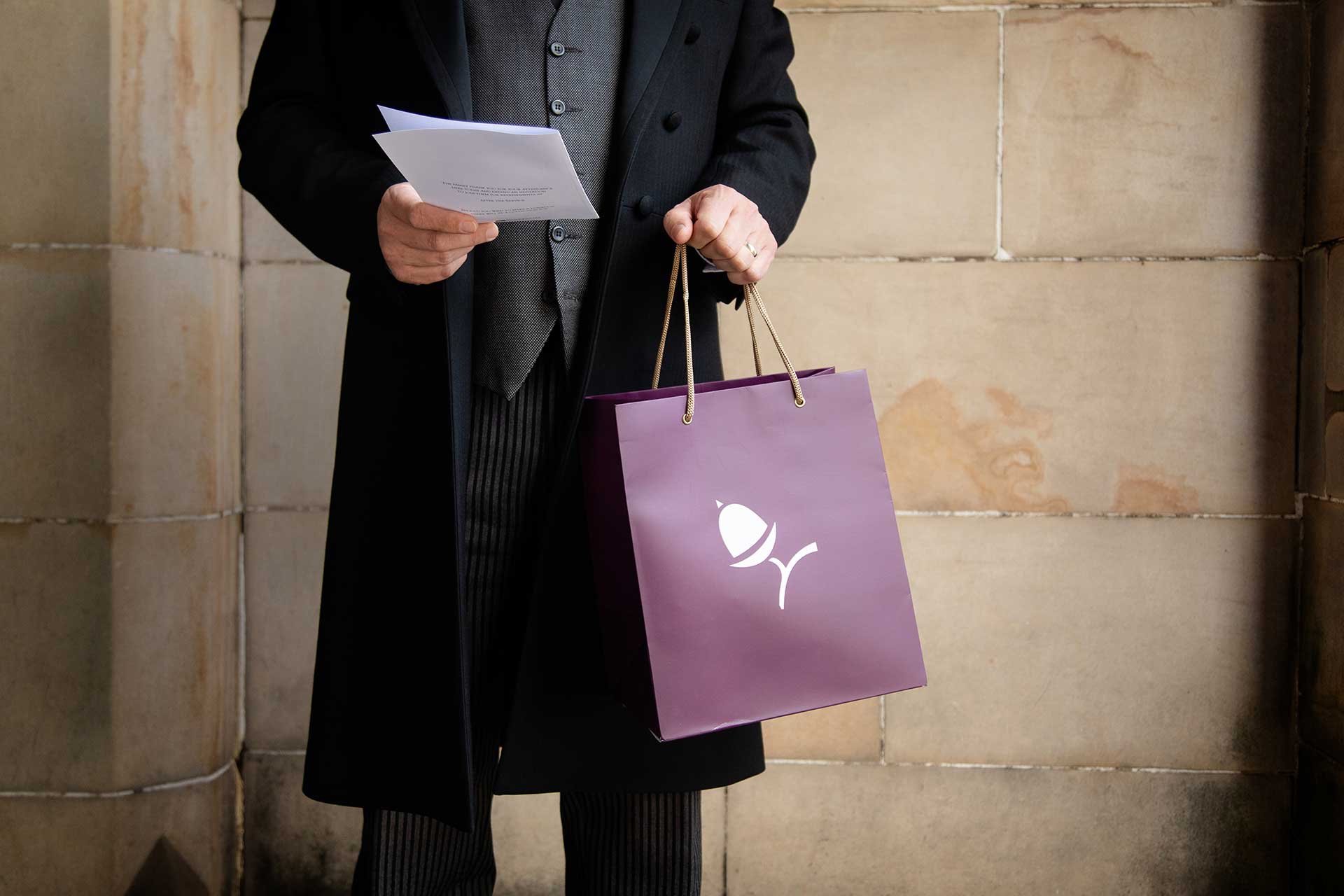 We also offer attendance cards to provide you with a record of who came to pay their respects. These are distributed to mourners and are commonly used to offer messages of comfort that, in some cases, they may not have felt up to doing in person. We can collect and collate these for you after the funeral. Charitable donations or collections can easily be taken on your behalf.
Distant friends and relatives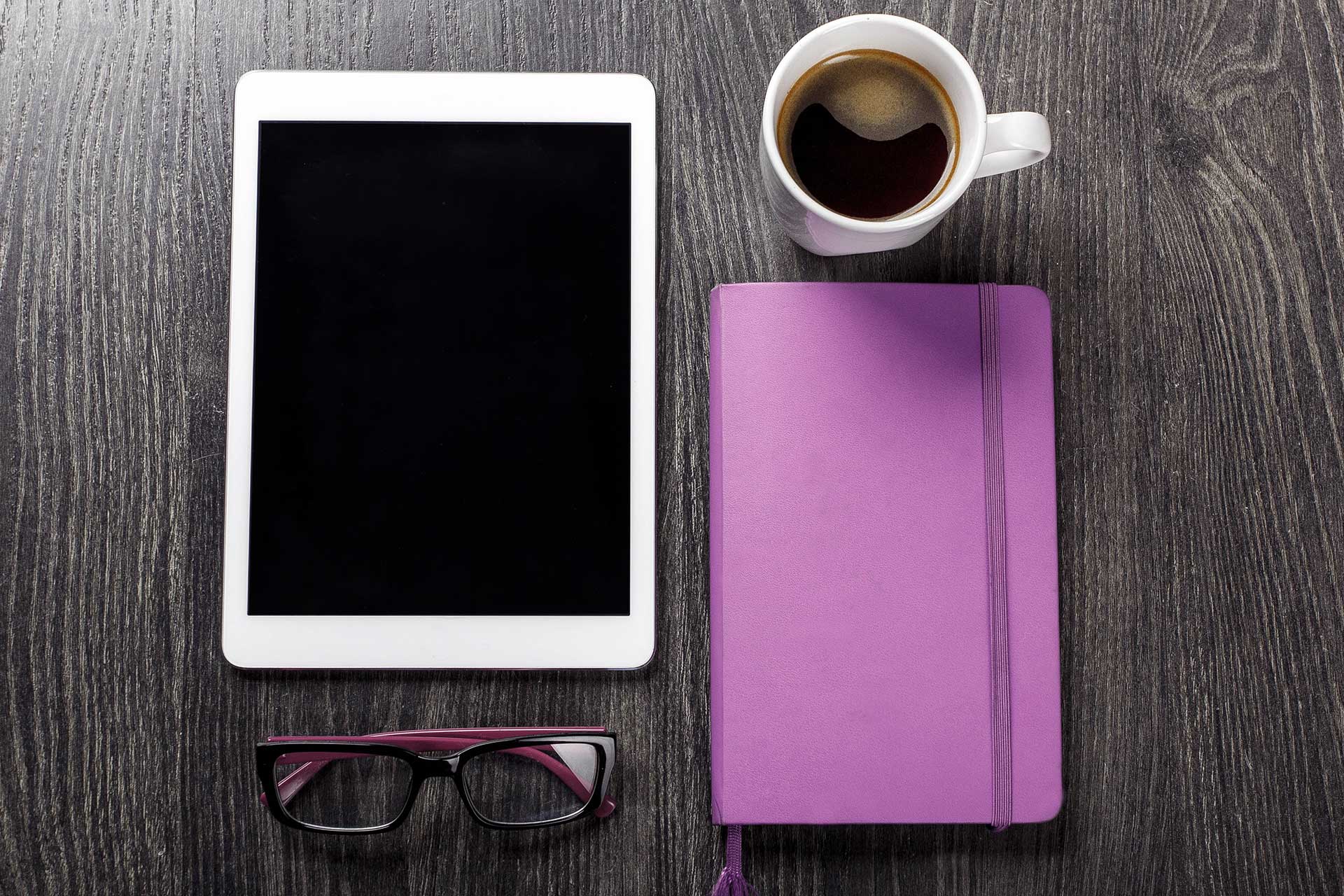 For families and friends who cannot attend, crematoria provide a weblink service. In addition, we can commission a professional to record the service for social media streaming or just for your personal reflection. In some cases, this can include the whole funeral by using drones to follow the cortège route where possible as well as filming inside the venue to capture the spirit of the ceremony.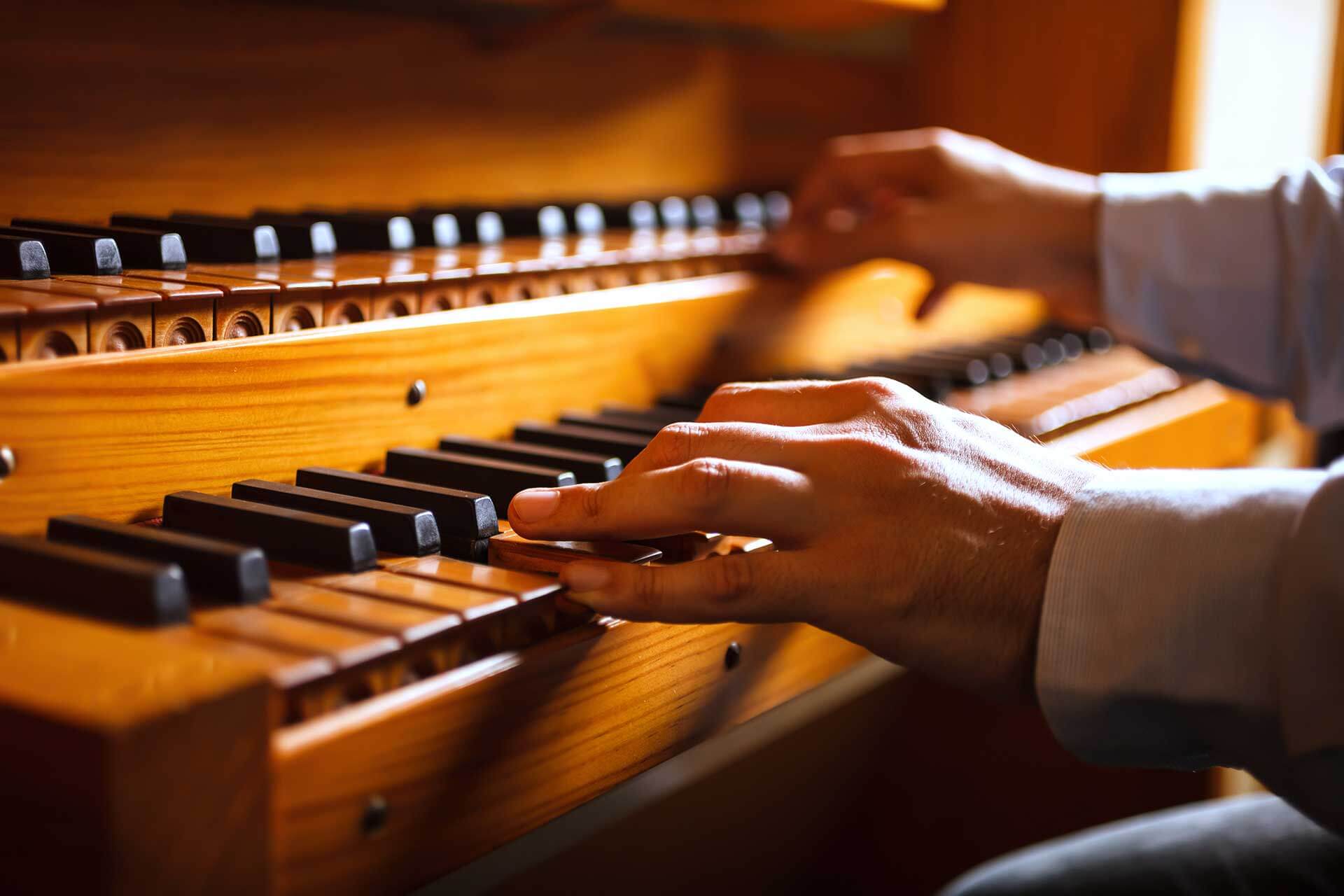 Music can lend a lot to the atmosphere on the day. We know families often like to personalise the funeral service by choosing special pieces of music. You can opt for church hymns or popular songs which carry meaning. Whatever you choose, we can liaise with the organist and, if it is in copyright, source the music.
All crematoria have sound systems to play music and generally have the most commonly requested pieces, including popular, classical and religious. All chapels have an organ and an organist is usually on hand. They are able to source additional music, providing it is commercially available, although will need some notice. In the absence of specific requests, something appropriate will be played at the organist's discretion. You could also consider live performers such as a choir or musicians. They will need to be booked in advance and performers do charge a fee.
Is there a cost difference between a burial and cremation?
The costs depend on where you plan to be buried or cremated as fees vary dramatically throughout the UK.
I'd like to have a private funeral but a big party - can you help?
We can assist with event planning for all elements of your funeral from the simple send-off to an extravagant celebration.
Are we limited to the number of cars?
You can have as many cars as you like, and if this is not enough, we can explore coaches or other options.
I am worried about thanking everyone who attends...
We can help. On the day we can provide attendance cards for mourners to sign or leave a message of condolence. We will collate them and bring them to you after the funeral so you can focus on saying goodbye. There's also our website where people can leave online tributes. 
How long should we keep the ashes?
There's no right or wrong answer. Retaining ashes is a very personal thing. Some people want to scatter them at a later date, others can't bear to part with them. We can help by providing practical storage advice and guiding you to make the decision that is most fitting for you and your family.
Can we take the flowers home after the funeral?
You can keep or leave, all or part, of any tribute just as you please. Often a memento is taken by family members or sometimes sprays can be donated to a church, hospice or nursing home. There is no "rule".