All local florists deliver to us as part of their service
Flowers can add another personal element. From traditional funeral sprays or wreaths, to contemporary displays, there are many options available. Often these are shaped by what purpose the flowers will serve after the funeral; placed on a grave, taken to a hospice or nursing home, left in a church or place of worship, or divided so family members can take a memento. We can arrange floral tributes on your behalf, whether that is choosing something for you where there is no preference or following a specific request. For personalised tributes or to see the fullest range of possibilities you may wish to talk to your local florist direct.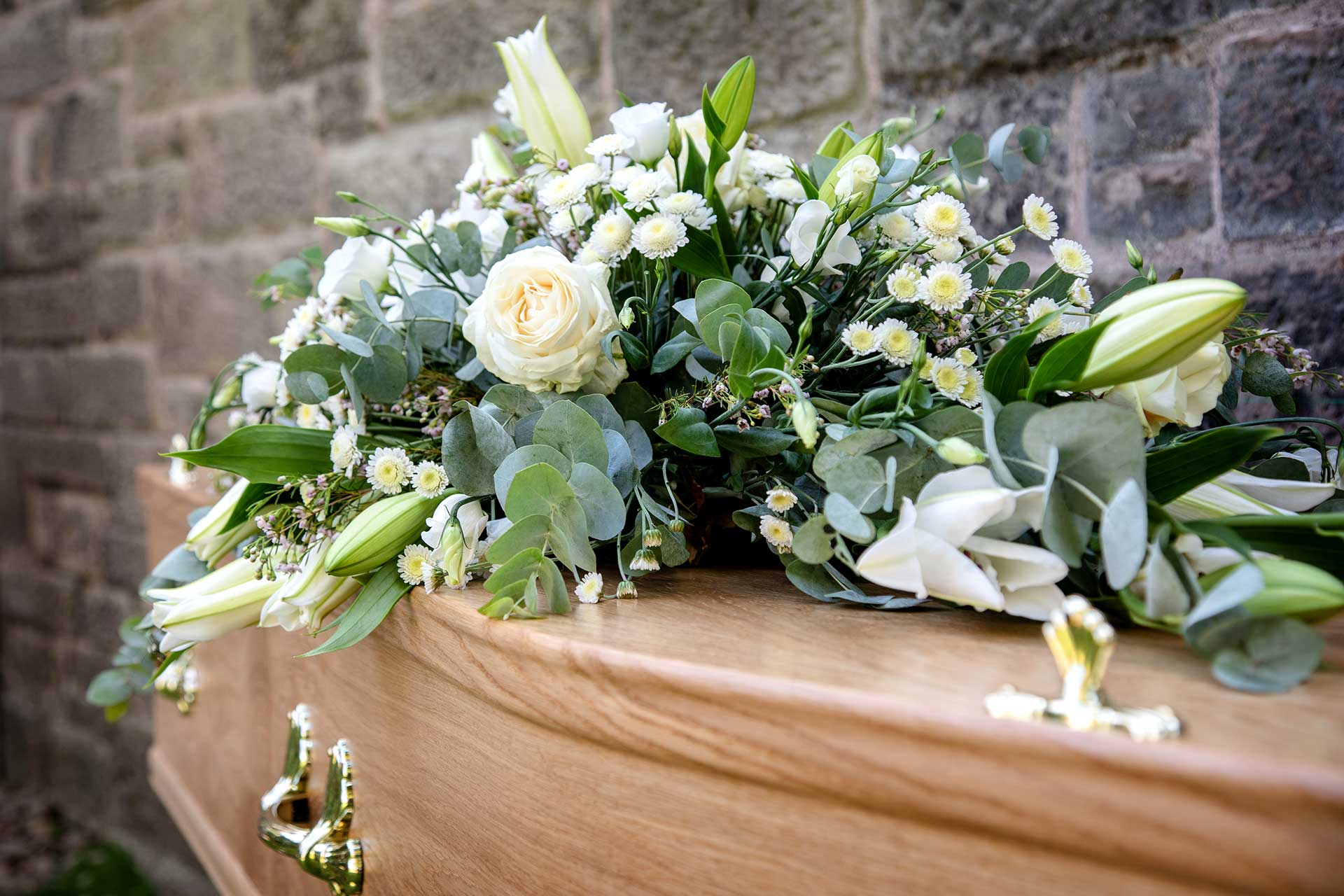 Below is a list of florists we regularly use but you can commission anyone you like.
Flowers by Lamb
15 Eskdaill Street,
Dalkeith EH22 1AG
0131 663 5656
Elliot Clark
14 Montagu Terrace,
Edinburgh EH3 5QX
0131 552 0244
Erica's
28 High Street,
Haddington,
East Lothian EH41 3ES
01620 824570
Sweetpeas Floral Design
85 High Street,
Haddington,
East Lothian EH41 3ET
01620 820993
Catkin Flowers
6 High Street,
North Berwick,
East Lothian EH39 4HQ
01620 895771
Balgove Flower Shed
Balgove,
St Andrews,
Fife KY16 9SF
01334 897637
Chincherinchee Florist
213 South Street,
Fife KY16 9EF
01334 209761
Flower Expressions
18 – 20 West Port,
Selkirk TD7 4DG
01750 21215
Is there a cost difference between a burial and cremation?
The costs depend on where you plan to be buried or cremated as fees vary dramatically throughout the UK.
I'd like to have a private funeral but a big party - can you help?
We can assist with event planning for all elements of your funeral from the simple send-off to an extravagant celebration.
Are we limited to the number of cars?
You can have as many cars as you like, and if this is not enough, we can explore coaches or other options.
I am worried about thanking everyone who attends...
We can help. On the day we can provide attendance cards for mourners to sign or leave a message of condolence. We will collate them and bring them to you after the funeral so you can focus on saying goodbye. There's also our website where people can leave online tributes. 
How long should we keep the ashes?
There's no right or wrong answer. Retaining ashes is a very personal thing. Some people want to scatter them at a later date, others can't bear to part with them. We can help by providing practical storage advice and guiding you to make the decision that is most fitting for you and your family.
Can we take the flowers home after the funeral?
You can keep or leave, all or part, of any tribute just as you please. Often a memento is taken by family members or sometimes sprays can be donated to a church, hospice or nursing home. There is no "rule".